A pizza lover's guide to Tokyo

By Paul Feinstein

Dec. 12, 2022 • 5 minutes read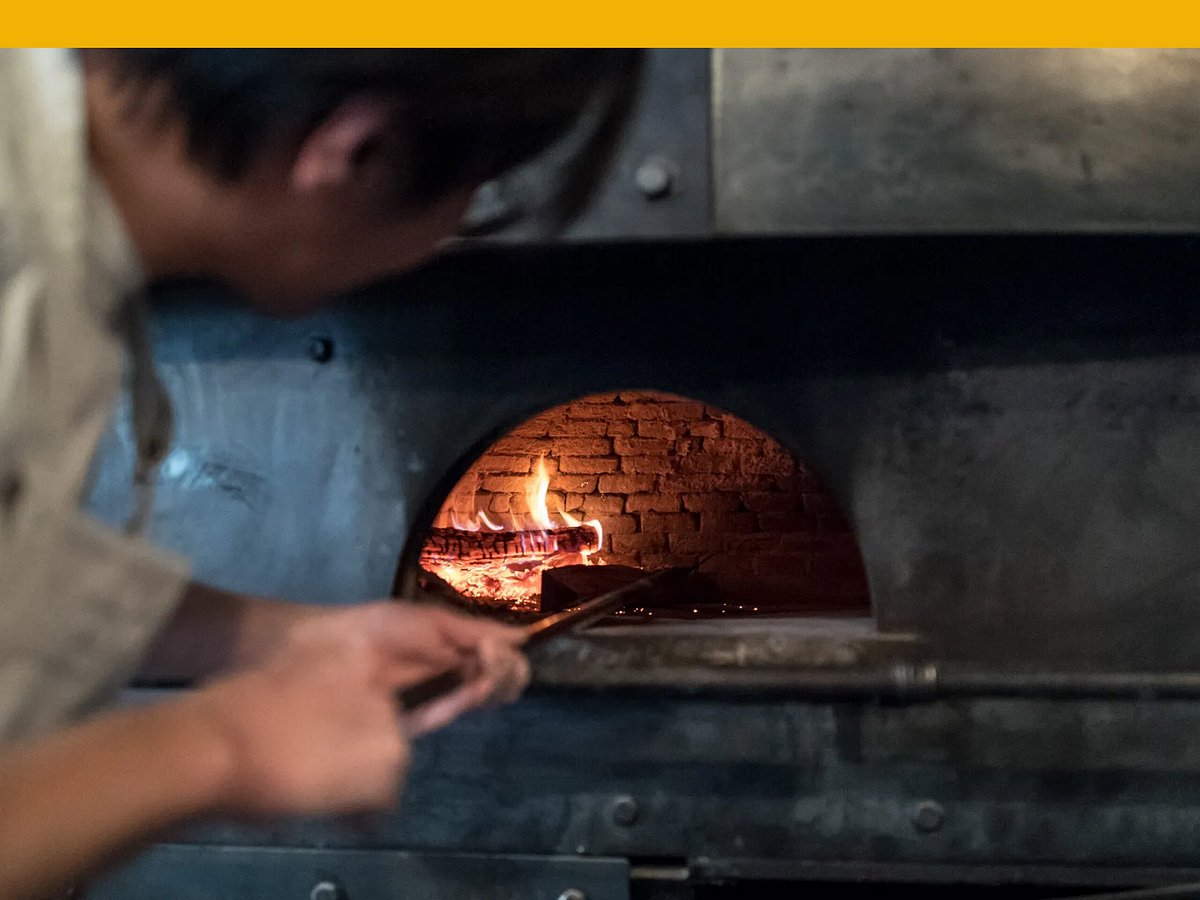 As a culinary destination, Tokyo is one of the greatest cities in the world. Tourists flock to this sprawling metropolis to experience the rarest slices of sushi, steaming ramen, crispy and crunchy tempura, and succulent skewers of sizzling yakitori.
But what separates Japan from other food-centric havens is the Japanese dedication to craft. In nearly every artistic pursuit—and food is considered one of the most important—there are masters who have honed their skills for years. These masters, or shokunin, dedicate their hours to refining and perfecting their trade and following the philosophy of ikigai, which roughly translates to a "reason for being or doing."
When it comes to Japanese cuisine, people typically think of shokunin in the worlds of sushi—practitioners with meticulous attention to detail and skills. But among the finest chefs in the country, there are shokunin who are dabbling in something else: pizza.
For decades, Japanese chefs have been flocking to Italy to learn the secrets of expertly made pizza, training under Italian pizzaioli to learn how to grow and source the freshest ingredients and refine their palates.
Tokyo, in particular, has a "you-have-to-see-it-to-believe-it" Neapolitan pizza culture where pizza shokunin are perfecting pies with the most delicate of doughs. Their reason for being is not to just mimic the best pizza from Naples, but to take the storied pie's fundamental elements and improve on them in both subtle and not-so-subtle ways.
Here are some of the best Neapolitan pies in Tokyo:
Neighborhood: Nakameguro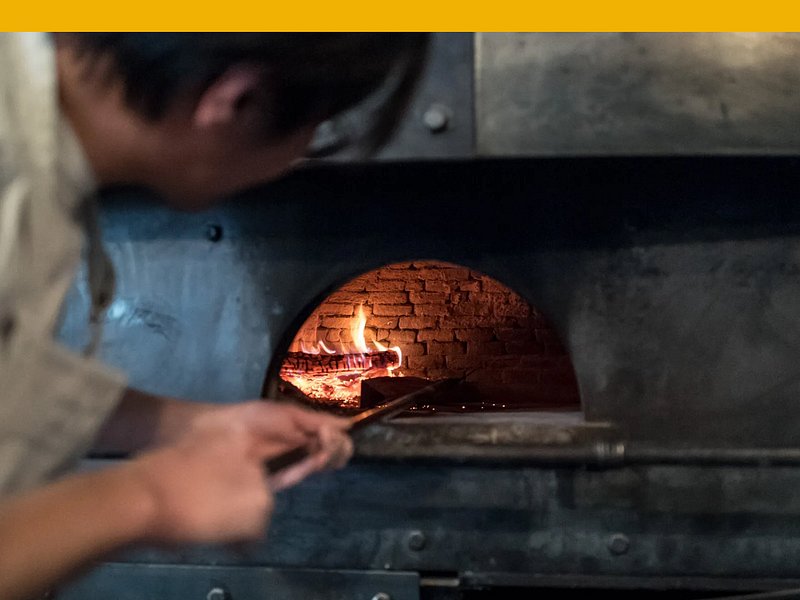 Chef Susumu Kakinuma, widely considered the godfather of Japan's Neapolitan pizza craze, opened one of the first Naples-style joints in the city and has trained many of the best pizza chefs here, too. In the 1990s, Kakinuma traveled to Naples looking for a job at a pizzeria, but when no one would hire him, he studied the pies from afar and began experimenting back home. His first restaurant was Savoy (also on this list). In 2007, he opened Seirinkan in the trendy, hip neighborhood of Nakameguro.
The vibe inside feels as if an MC Escher painting met a Gothic cathedral met Beatles music. A wrought-iron spiral staircase wends its way up to a wood-fired oven that chars Marinara and Margherita pies—the only two on the menu—in about 90 seconds. Neapolitan purists will notice a saltier crust and a firmer dough, sure, but the flavor is second to none.
To snag a table, book a reservation in advance; walk-ins are only available at lunch. Otherwise, come at 5:30 p.m. (before the restaurant opens for dinner) or at 1:30 p.m. (before lunch service ends). If you're here in spring, take a stroll along the Meguro River where you'll witness some of the most stunning cherry blossom trees lining the walkways.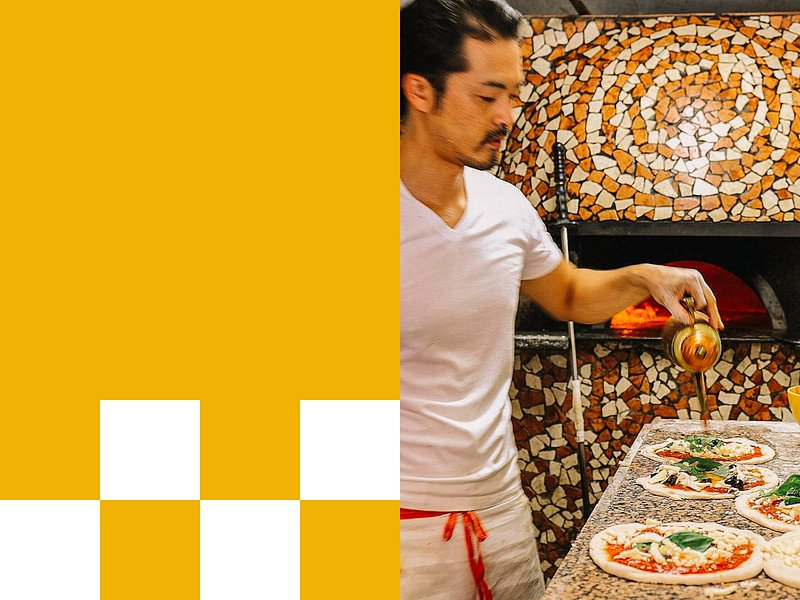 A few minutes' walk northwest of Seirinkan, Pizzeria e Trattoria da ISA has an AVPN (Associazione Vera Pizza Napoletana) certification, a designation stemming from a Naples association that regulates when a pizza can technically be called "Neapolitan." What's more, chef Hisanori Yamamoto has competed in the World Pizza Championship in Naples and won three consecutive years (2007 to 2009). Yamamoto originally trained at Il Pizzaiolo del Presidente in Naples and opened his own shop in Nakameguro in 2010.
Today, the no-frills da ISA slings out a whopping 600-800 pizzas a day and has a menu of 30 different pies. Order the Pizza Fritta, a fried Neapolitan dough with toppings inside (think calzone, only more indulgent). Lines are typically around the block, so reservations are a must. Otherwise, come on a weekday before the restaurant opens for lunch.
Neighborhood: Higashiazabu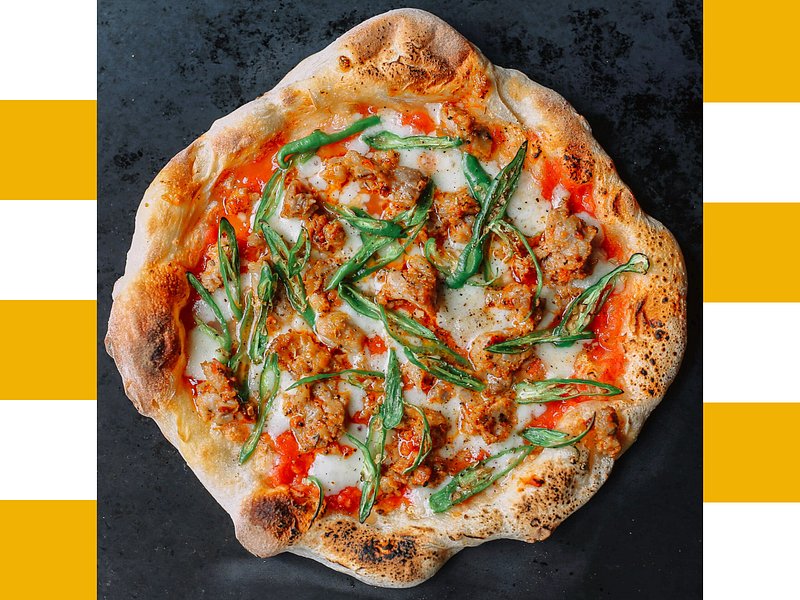 Chef Tsubasa Tamaki is an acolyte of Susumu Kakinuma and spent years studying the art of pizza-making at Seirinkan and Savoy. Tamaki first opened Pizza Strada (also on this list) in 2011, then broke away from his investor group and branched out on his own, opening PST, which now boasts a Michelin Bib Gourmand rating, in 2017. Tamaki's pies are similar to those at Seirinkan—the same salt punch to the crust—but there's more variety here. The eponymous Tamaki, for example, combines smoked mozzarella, pecorino Romano, and cherry tomatoes.
Monthly specials also have surprising toppings, like the yellowtail and lotus root chips or Hiroshima oysters and yuzu daikon radish. There's a ¥300 cover charge per person that includes a small glass of soup. There are two locations, one in Roppongi and the original in Higashiazabu; the latter is near Tokyo Tower and combines stellar views with divine pizza.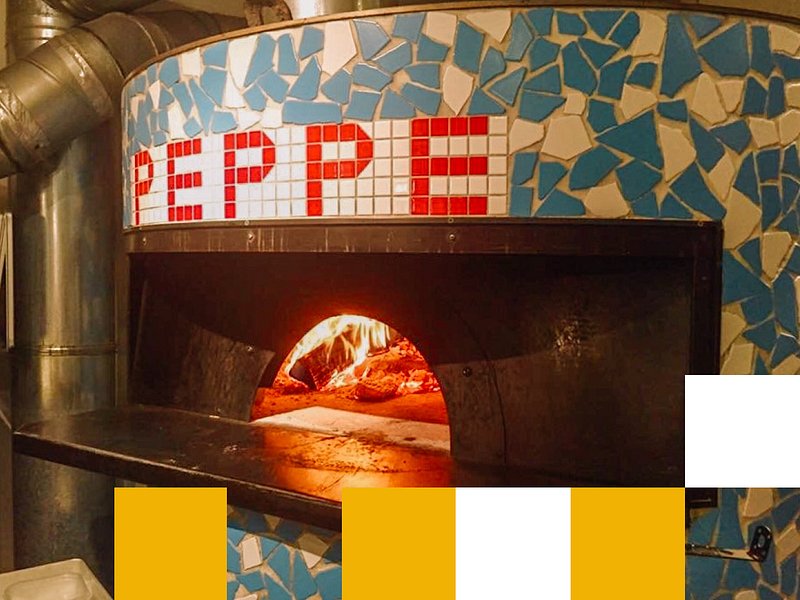 Napoli native Giuseppe "Peppe" Errichiello opened his first Tokyo pizzeria in 2011; now covered in S.S.C. Napoli football paraphernalia, the concept proved so successful that a second branch popped up in 2015. The pizzas here aren't just good though; they're internationally recognized. Gambero Rosso (akin to the Italian version of the Michelin Guide) awarded the restaurant with its three-slice designation—the highest level for a pizzeria—and gave the joint the award for Best Pizzeria Overseas in 2021.
One of the sweetest deals in town is the lunch special, where ¥1,200 buys a choice of a pizza or pasta, plus a salad and tea or coffee. But if you want the best—and most Instagrammable—that Peppe has to offer, order the Pizza Don Salvo, an eight-pointed star crust stuffed with ricotta and spicy salami that encases a traditional Margherita.
Neighborhood: Azabu-Jūban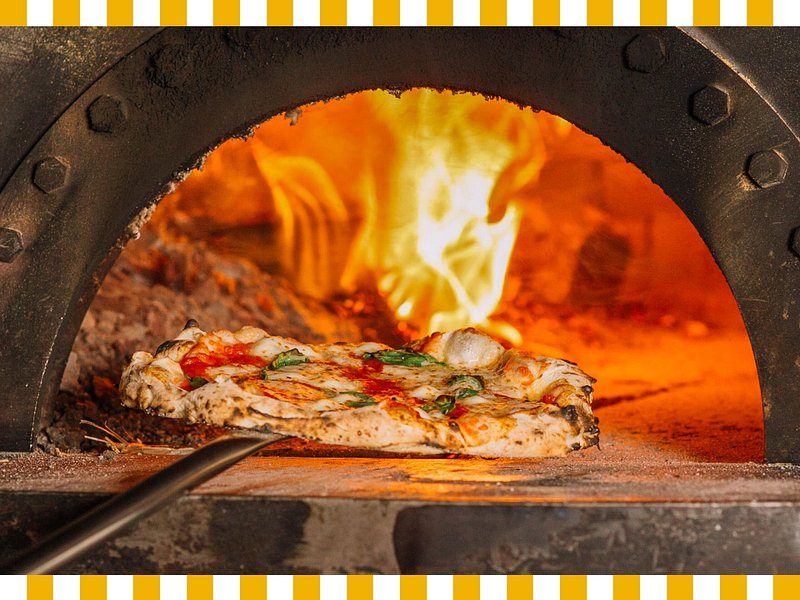 Originally opened by Chef Tsubasa Tamaki of PST, Pizza Strada carries on the legacy of Neapolitan pies. Chefs here use a 30-hour proofing time for their dough and fire up the pies in a 100-year-old oven that tops 900 degrees and produces gorgeous, leopard-spotted crusts. Punches of salt hail from Okinawa; tomatoes are brought in fresh from Campania; and mozzarella comes from Caserta, unofficially the mozzarella capital of the world.
If you want to try something unique from the 15-pizza menu, go for one of the two wagyu beef pies. Be sure to make a reservation to avoid lines, and remember that the restaurant is only open for lunch on weekends and holidays.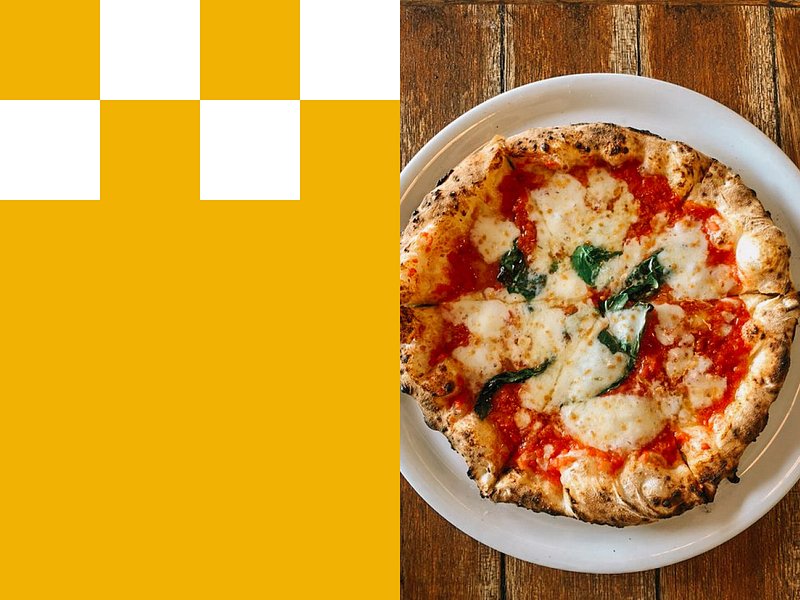 In a neighborhood known for its Italian restaurants and pizzerias, Savoy stands out for its simplicity and dedication to doing very little, very well. Originally opened by Susumu Kakinuma of Seirinkan, Savoy has since kept the master chef's traditions alive by only serving Margherita and Marinara pies, though an array of antipasti (stewed meatballs in tomato sauce, prosciutto with mozzarella) round out the menu.
The intimate joint has a wood counter that gives diners a front-row seat to the pizza-making magic. Jazz blares from the speakers; the name Savoy pays homage to the famed, and now defunct, Savoy Ballroom, the Harlem jazz club that was home to legends like Ella Fitzgerald and Count Basie. There are multiple Savoy locations around Tokyo, including the original in Azabu-Jūban, and they all boast a great lunch special: a pizza and a salad for ¥1000.
Neighborhood: Ebisu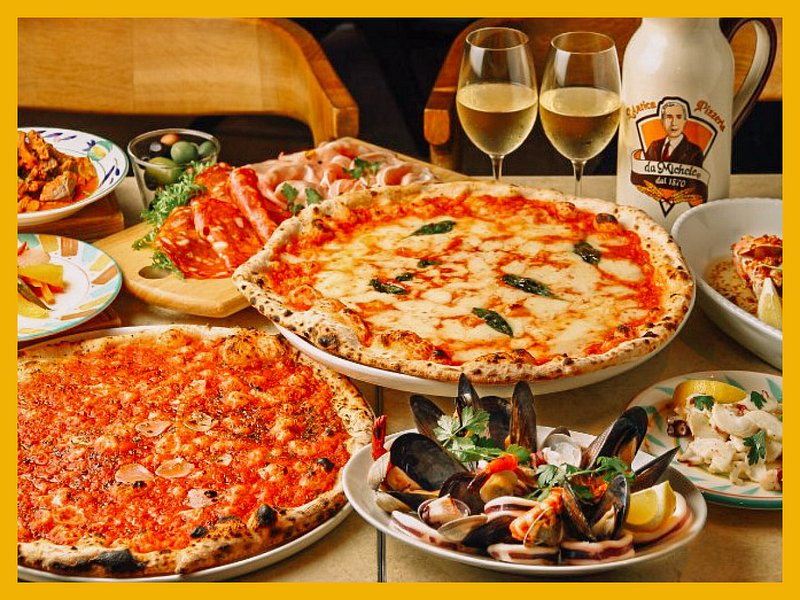 Ebisu is divided between the high-end Ebisu Garden Place and Ebisu Yokocho, a famous street-food alley brimming with ramen joints and lively late-night bars. Right in the middle of the two sits L'Antica Pizzeria da Michele, one of the most famous pizzerias in the world, thanks to its cameo in the movie Eat, Pray, Love: It was here that Julia Roberts salivated over Neapolitan pie.
The famed pizzeria got its start in 1870 and has slowly been licensing its uniquely authentic Neapolitan pies around the world. The Ebisu location is a super-clean version of the original, complete with marble tables and white subway-tiled walls. But the pizza has the same ingredients, all cooked at a precise temperature and sizzling as it emerges from the oven. Because of its Hollywood fame, the restaurant garners epic waits; reservations are a must. If you do find yourself waiting, grab drinks and snacks at Ebisu Yokocho.