The best time to visit Japan
A little bit of planning goes a long way.

By Caitlin Morton

Dec. 12, 2022 • 3 minutes read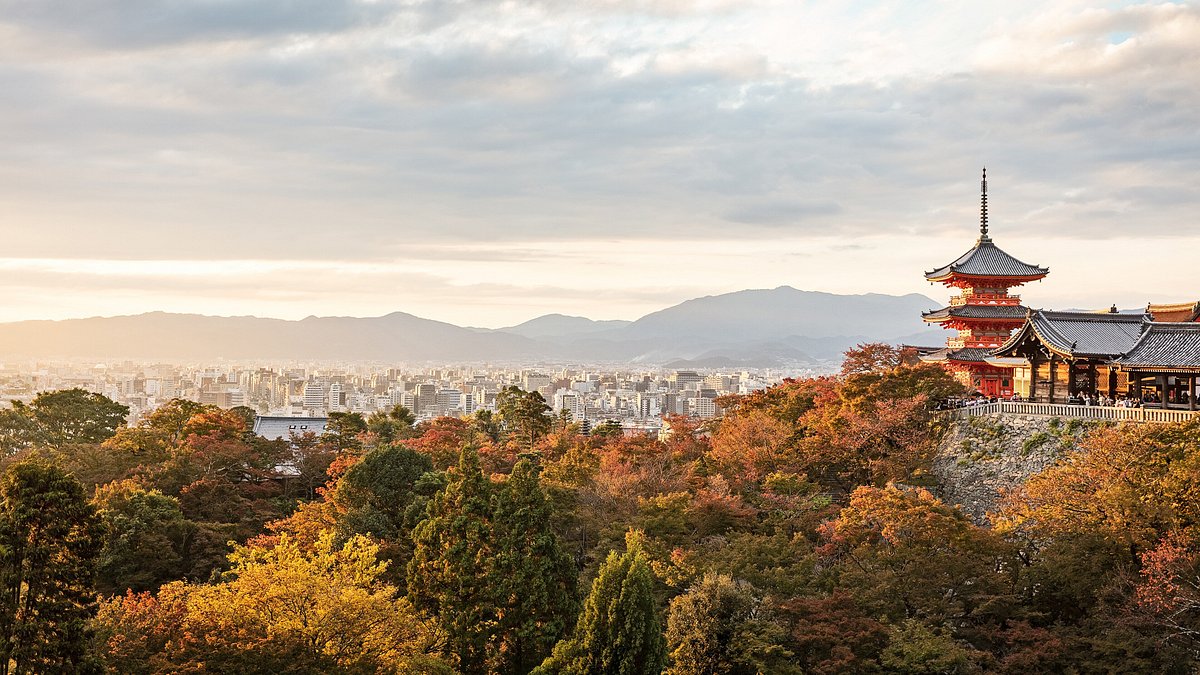 After years of pandemic closures, Japan finally started welcoming back international travelers on October 11th—provided they show proof of triple vaccination or a negative COVID-19 test result.
This news will surely inspire eager travelers to start planning their next Japan trip as soon as possible, but even amidst the post-lockdown excitement, there are certain factors to keep in mind when it comes to choosing when to visit. Whether you want to go skiing, enjoy the fall foliage, or snap a million photos of the famous cherry blossoms, the best time to visit Japan really depends on what you want to do once you arrive. And unless you want to spend your entire vacation huddled under an umbrella or fighting for room on the subway, there are definitely months you should avoid completely.
Here's everything you need to plan a perfectly timed trip to Japan.
The best times to visit Japan
In general, spring and autumn are when Japan shines. The shoulder months between seasons—March to early April, and October to November—are particularly great, as you can experience cooler temperatures, low rainfall, and fewer crowds. As an added bonus, you'll catch either incredible fall foliage or the early signs of cherry blossoms if you visit during these less-touristy seasons.
If you aren't afraid of bumping elbows with other tourists, however, you should definitely consider visiting during peak sakura and skiing seasons.
For cherry blossoms: March to mid-April
Enjoying cherry blossoms is such a popular activity in Japan, there's even a word devoted to the phenomenon: hanami (literally "flower viewing"). Peak sakura season depends entirely on the weather—the warmest, southernmost tip of the country can get pink blossoms as early as January, while the cooler, northernmost regions might not see a blossom until May.
In general, tourist hot spots like Tokyo and Kyoto reach peak bloom from mid-March to early April. One of the country's most photographed spots during sakura season is the Nakameguro canal in Tokyo, with hundreds of trees creating a majestic rosy arch over the water. The Nakameguro Cherry Blossom Festival is perfect for people who really want to lean into the floral vibes—catch the next festival from March 23–April 10, 2023.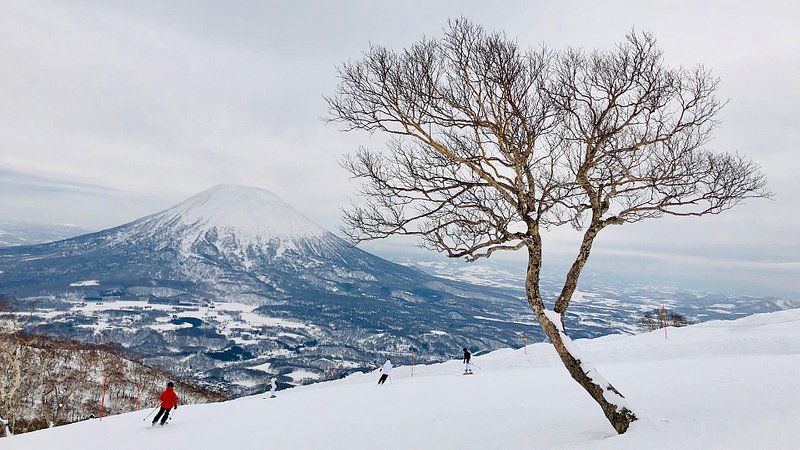 For skiing: January to February
Winter in Japan is not only a great time to dodge the crowds (after the holidays, at least), but it also affords some incredible skiing opportunities. The mountainous, northern island of Hokkaido—and particularly the city of Sapporo, which hosted the Winter Olympics in 1972—boasts tons of ski resorts, fresh powder, and après-ski onsen soaks that draw outdoor enthusiasts from around the world.
According to SkiJapan.com, Hokkaido typically gets its first snowfall in mid-November, with resorts opening towards the end of the month. But the resorts turn their powder taps on from January to February, which, paired with the low temperatures, makes for the absolute best slope conditions. Visit in February, and you can also partake in the Sapporo Snow Festival, which is famous for its snow and ice sculptures that can reach nearly 50 feet tall. Catch the next festival from February 4–11, 2023.
The worst times to visit Japan
Since Japan is such a long and narrow country, you can seek out your ideal weather pretty much any time of year. For example, you'll find completely different climates in the northern mountains of Hokkaido and the southern beaches of Okinawa. That said, there are some tricky times for both weather and crowds that you should be aware of.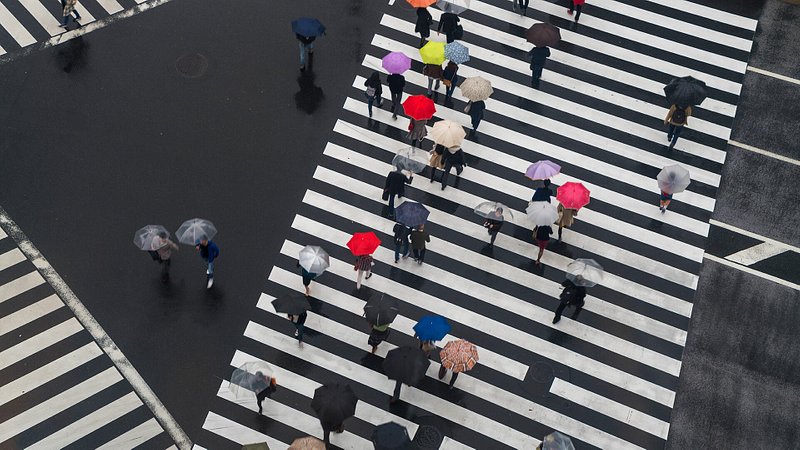 Rainy season: June to mid-July
Japan's rainy season typically starts in early June and ends in mid-July (except in the southern parts of Okinawa, where the rain starts in May). It's a fairly short season, but travelers can expect dreary, humid, and rainy weather pretty much every day. While Tokyo and other big cities have plenty of indoor activities to explore, consider avoiding these months if you're uncomfortable getting wet between museum visits.
It's also worth noting that typhoon season in Japan technically stretches from May to October, peaking around September. But unless you are traveling to Okinawa, your travel plans are unlikely to be affected as tropical storms rarely impact travel on the main islands.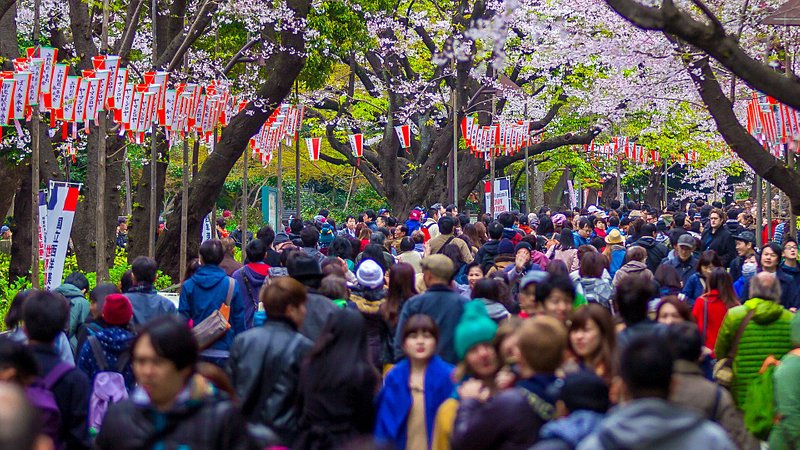 Golden Week: Late April to early May
Golden Week is the most significant holiday period in Japan, kicking off on April 29 and lasting through the first week of May. The week contains four national holidays, and many Japanese families tack on extra vacation days both before and after the seven-day stretch. While this may seem like an exciting time to visit, you'll most likely have to deal with densely crowded parks and attractions, backed-up public transportation, and fully booked hotels. Unless you can plan way in advance, it's best to avoid this time period completely.