The second-timer's guide to Washington, D.C.
Go beyond the Mall to discover a different side of the U.S. capital.
By Devorah Lev-Tov

Mar. 7, 2023 • 4 minutes read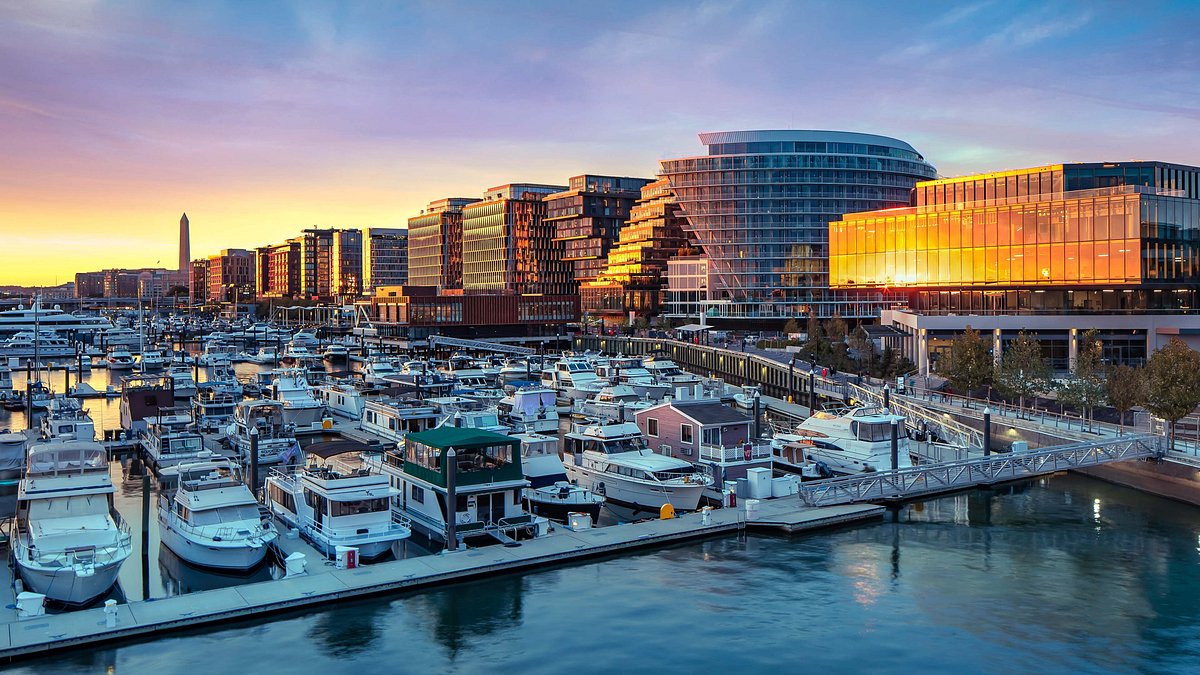 A visit to Washington, D.C. is a classic weekend trip for many, especially for East Coasters. It's easily accessible and full of iconic sites—from the White House and the U.S. Capitol to the National Mall and the 17 Smithsonian museums—that easily take two or three days to explore.
There's a whole other side of the city, though, and it warrants a second visit to experience. Check out lesser-known museums, sample the global food scene, spend some time on the waterfront, and get to know the D.C. that has nothing to do with being our nation's capital. Below, our guide for travelers heading to Washington, D.C. for the second time.
You've been to the National Gallery of Art, now try the Phillips Collection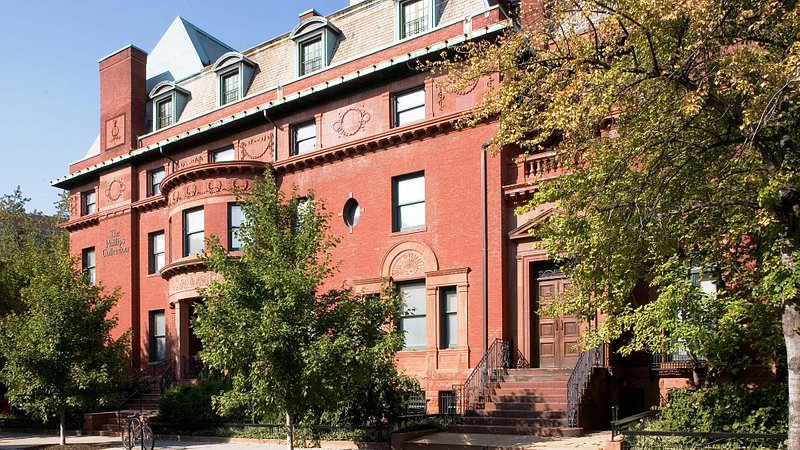 D.C. has more than a few art museums beyond the National Gallery, but for something under the radar, go to the Phillips Collection, a private museum founded in 1921 by art collector Duncan Phillips and his wife, Marjorie Acker Phillips, and housed in their former Dupont Circle home. Often referred to as America's first modern art museum, it features almost 6,000 works of art, including pieces by Georgia O'Keefe, Paul Cézanne, Helen Frankenthaler, Piet Mondrian, and Joan Miró. The museum also hosts weekend concerts in its art-filled music room.
You've been to the National Museum of African American History and Culture, now try the African American Civil War Museum
In 1999, years before the NMAAHC was established, The African American Civil War Museum opened to honor the heroic role of 209,145 U.S. Colored Troops who fought in the Civil War and helped bring an end to slavery. Many of these brave soldiers were left out of history books, so the museum aims to share their stories through artifacts, photographs, documents, primary sources, and technology that illustrates the period from the American Civil War to the civil rights movement and beyond.
You've been to the National Mall, now try the U.S. National Arboretum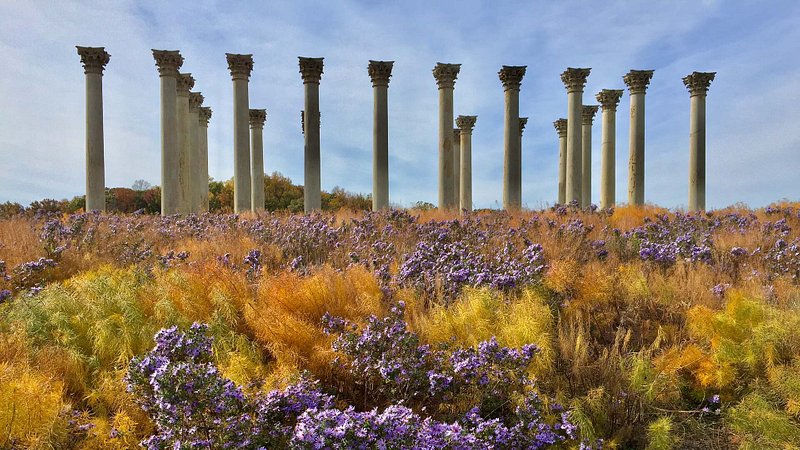 The manicured National Mall is a sight to be seen, especially during cherry blossom season—but so is the National Arboretum at the end of April, when the azaleas are in peak bloom. Prepare yourself for an explosion of colors, with hundreds of bushes in vibrant shades of pink, purple, and white lining serene forest trails. Beyond the azaleas, the expansive, 451-acre arboretum is home to sites including the Asian Collections, the Fern Valley Native Plant Collections, the Flowering Tree Collection, the National Bonsai & Penjing Museum, the National Grove of State Trees, the National Herb Garden, and the iconic National Capitol Columns.
You've been to the Tidal Basin, now try the Municipal Fish Market on the Wharf D.C.
Kayaking on the Tidal Basin is fun, but when you're ready for lunch, head over to the new Wharf district, a mile-long stretch of waterfront on the Potomac River. While most of the area is filled with shiny new hotels like the Pendry Washington D.C. and hot restaurants like Moon Rabbit, Hank's Oyster Bar, and Officina, the northern end is home to the Municipal Fish Market, the oldest continuously operating, open-air fish market in the country, dating back to 1805. Visit one of the myriad vendors for heaping bushels of freshly caught blue crab, oysters, clams, shrimp, and local fish, plus cooked specialties like crab cakes.
You've been to Rock Creek Park, now try the Glenstone Museum
Though it's about 45 minutes from downtown D.C., the 300-acre Glenstone Museum is worth the drive (or Uber ride). What began in 2006 as a single building of art has expanded to a massive sculpture garden and several galleries. Visitors can stroll along carefully landscaped paths surrounded by 20th- and 21st-century artworks, like Jeff Koons's massive, flower-covered "Split-Rocker," Andy Goldsworthy structures, and three looming Richard Serra metalwork sculptures. Inside the museum buildings, you'll find pieces by the likes of Brice Marden and Cy Twombly.
What one reviewer said of the Glenstone Museum:
"The exhibits come without many signs, but docents in every exhibit room are always right at hand and eager to talk about the artists and the works. This often transforms the visitor's experience and appreciation. For instance, we were transfixed by a work that initially looked like two large 'mushrooms' of concrete about four feet high and 3 1/2 feet in diameter, but turned out to be made of solid glass cylinders that looked as though they were filled with water. Utterly beguiling."
You've been to Ben's Chili Bowl, now try Laotian food at Thip Khao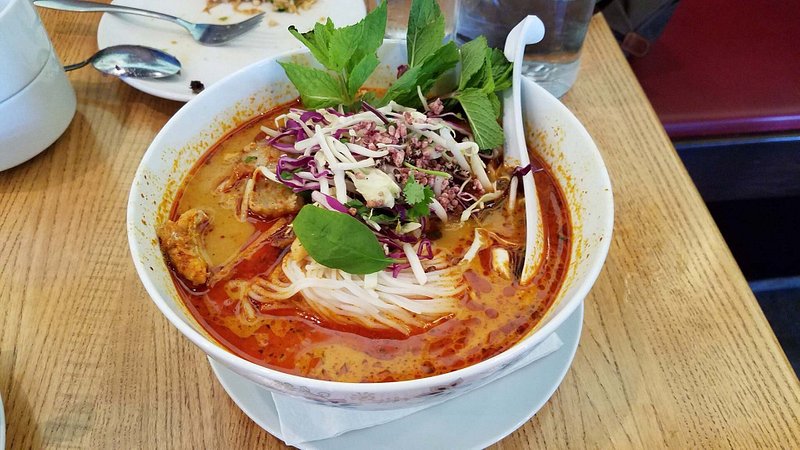 With D.C.'s famous half-smokes behind you, you have room for the seriously spicy Laotian food that chef-owner Seng Luangrath serves at Thip Khao in Columbia Heights. The menu here is so large that you can avoid spice if necessary, but we suggest trying ultra-flavorful dishes like mee kathi (thin rice noodles in a red coconut curry with whisked egg and peanuts) and muu som (rice-cured sour pork belly with Makrut lime leaf, ginger, garlic, cherry tomato, wood ear mushroom, and toasted chili).
You've been to Dupont Circle, now try the Navy Yard
The Navy Yard is another one of the District's waterfront revitalization projects. The previously industrial area is now a trendy neighborhood to explore, with shops, restaurants, breweries, and more. Visit The Yards Park to enjoy ample green space and a playful water area for kids, then stroll the Anacostia Riverwalk Trail. When hunger strikes, check out Puerto Rican spot La Famosa or get fresh seafood at The Salt Line. You could also hit the Bluejacket Brewery for some suds before a baseball game at Nationals Park, which is just a few blocks away.
You've been to the Spy Museum, now try the O Museum in the Mansion
Housed in a mansion that spans five interconnected townhouses, the O Museum is hard to define. Visitors come here to tour themed rooms, from the log cabin room to the French Renaissance room to the Billiards room, filled with hundreds of artworks, books, and other curiosities. There's original artwork by Mersad Berber, Frederick Hart, and Gerald Johnson; memorabilia like Bob Dylan's signed guitar from his Rock and Roll Hall of Fame induction; and an original letter by John Lennon, not to mention a room that Rosa Parks lived in for 10 years. You can even search for 70 secret doors, one of which leads to an impressive wine cellar. While a few items are part of the museum's permanent collection, the rest are for sale, so take home your favorite find.
What one reviewer said of the O Museum:
"This is a place for art and music lovers, as well as anyone that loves a good treasure hunt, antiquing, or just general weirdness. ...Rooms of note are the John Lennon Room, Rosa Parks Room, Wine Cellar, and Log Cabin. ...I recommend the basic secret doors tour (self guided and no maps) for first timers like ourselves. When we go back we will try one of the treasure hunt tours. Try this place if the museums on the Mall are getting a bit dull!"