Where to see tulips this spring, beyond the Netherlands
We're on blossom watch.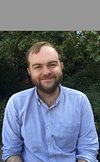 By Nicholas DeRenzo

Feb. 23, 2023 • 5 minutes read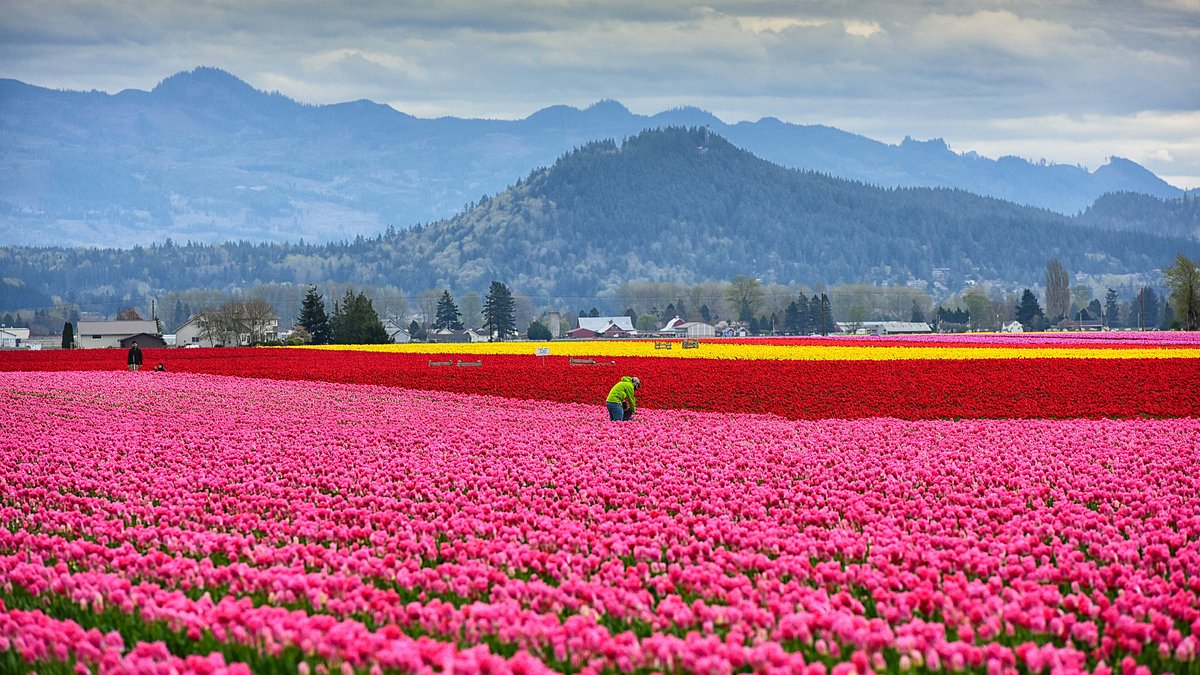 Alongside windmills and wooden clogs, there may be no image as stereotypically Dutch as a field full of rows and rows of multicolored tulips. In fact, the flowers were such a cultural phenomenon in the 17th-century Dutch Golden Age that they set off a buying frenzy called "tulip mania" that saw people spending the price of a mansion on a single rare bulb.
While the Netherlands remains a fantastic place for a springtime tiptoe through the tulips, it's far from the only spot around the world where you can commune with these cheerful flowers. In fact, it's not even the place where they originated: That honor goes to Central Asia and Turkey, where you can still see millions of the flowers planted around Istanbul each spring. Here, six more destinations— from city on the outskirts of Melbourne, Australia, to a Dutch-obsessed town in the U.S.'s Midwest—to add to your tulip-watching itinerary this season, which generally runs from mid-April to late May.
Ottawa, Canada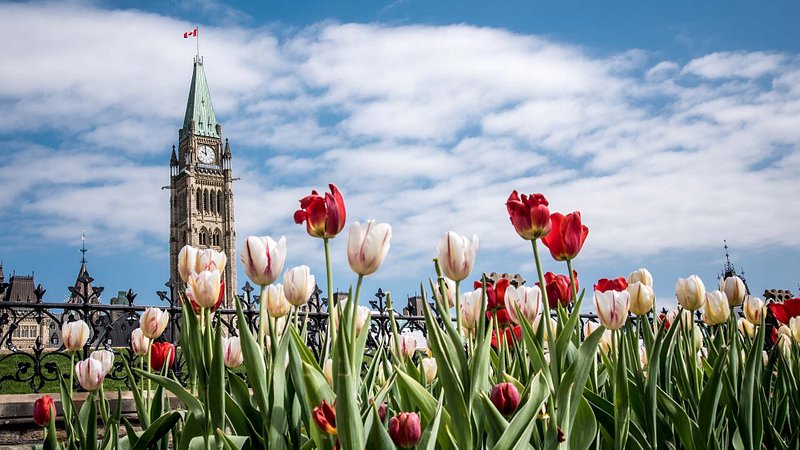 During the Nazi occupation of the Netherlands, Princess Juliana and her family sought shelter in the Canadian capital, and in 1945, the Dutch royal family shipped over 100,000 bulbs to thank Canada for offering safe haven to the future queen. Seventy years ago, the city founded the Canadian Tulip Festival, which runs from May 12 to 22, 2023, with nearly 1 million tulips blooming in Ottawa and neighboring Gatineau, across the provincial border in Quebec. You'll find more than 100 varieties of tulips in 120 beds, including in Commissioners Park, along the Rideau Canal, and in front of the National War Memorial.
In 2023, the free festival continues into the nighttime hours with a slew of after-dark activities, perfect for escaping the crowds: The tulip beds will be lit up for post-sunset perusals, and the trippy Blacklight Boardwalk display lets visitors view flowers in the ultraviolet spectrum as pollinators like bees and butterflies do. The city's grandest hotel, the 111-year-old Fairmont Château Laurier, is so centrally located that you can often spot tulip beds right from your window.
Holland, MI
Settled by Dutch Calvinist separatists in the 1840s, the aptly named town of Holland feels like a little slice of the Netherlands in the Midwest, complete with canals and a 262-year-old windmill transported from the old country. Its population remained almost 90 percent Dutch until the middle of the 20th century, and to celebrate this heritage, the town purchased 100,000 tulip bulbs in the 1920s. Since 1929, Holland has hosted the Tulip Time Festival, which runs from May 6–14, 2023.
In addition to viewing the flowers at the peak of their vibrancy, you can catch traditional Dutch dances, historic walking tours, quilt shows, and concerts from big-name artists like Sara Evans. While in town, be sure to visit Veldheer's Tulip Garden, where you can follow up a botanical stroll through millions of tulips by watching artisans paint blue-and-white Delftware pottery or wooden shoes; because the farm has so many varieties of tulips, they bloom from mid-April through almost the end of May, meaning that you can avoid crowds by skipping the festival and visiting during a quieter weekday in early spring. For a home away from home feel, the Teerman Lofts offer six apartments in the heart of historic downtown.
Silvan, Australia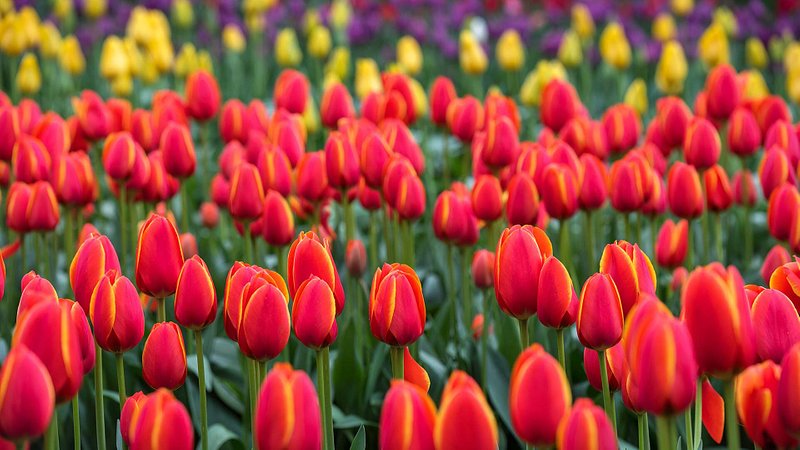 If you really love tulips, the only way to truly double your fun is to head south of the equator for the Southern Hemisphere spring, which lasts from September to November. Among the best places to catch them is in Silvan, Australia, which has hosted the annual Tesselaar Tulip Festival since 1954. As legend has it, so many passersby would stop to gawk at the blossoms at this Dutch immigrant's farm about 25 miles outside of Melbourne that Cees and Johanna Tesselaar finally decided to give in and open their fields to the public. These days, the farm is jam-packed with a rainbow-hued display of some 900,000 tulips, and 2022's festivities (which ran from September 10 to October 9) included themed weekends: Among the most unexpected for first-timers is the Turkish weekend, which honors the flower's Central Asian origins with Turkish music, cuisine, and art. For an atmospheric stay, consider the Monreale House, a 1923 guesthouse with four cottages where wallabies, wombats, and lyrebirds often stroll through the property.
Tonami, Japan
Located about four hours northwest of Tokyo via the bullet train, Tonami is the sister city of Lisse, Netherlands, home to the world's most iconic flower garden, Keukenhof. Much like its sibling, this city in the Toyama prefecture is mad about tulips, which even appear on its flag. Each spring, the Tonami Tulip Fair (April 22–May 5, 2023) bursts to life with three million tulips in 300 varieties at spots like the Tonami Tulip Gallery, where you can sample tulip-flavored soft-serve, and the multi-hued Tonami Tulip Park. There are a few generic business hotels much closer to the festivities, but if you want a true taste of Japanese hospitality, venture a bit farther out to Yumetsuzuri, a family-run onsen ryokan which is about 10 minutes away by taxi or a half-hour by bus. In addition to steaming natural springs, the inn offers hyper-seasonal cuisine: If you time your visit to the tulip bloom, that means you'll likely be eating young sweetfish, firefly squid, fatsia shoots, and bracken fern.
Skagit Valley, WA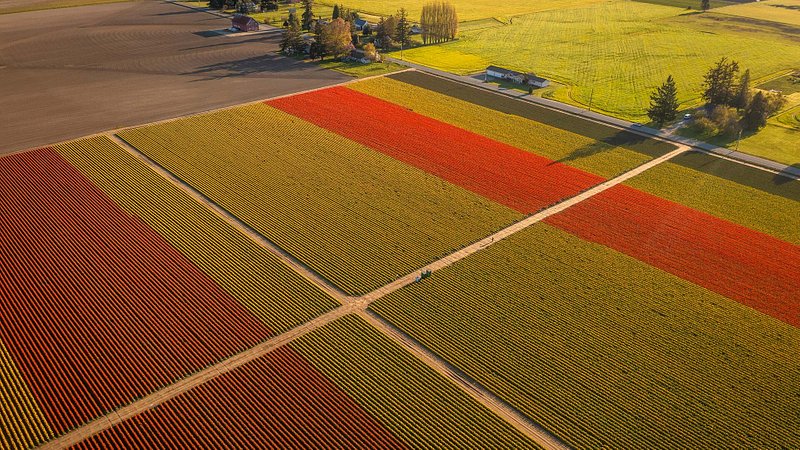 Nowhere in the United States produces more tulip and daffodil bulbs than this agricultural hotspot an hour north of Seattle. The flower industry in Washington can trace its roots back to an English immigrant named George Gibbs, who planted $5 worth of tulips on his property as a whim in the 1890s and soon found that they were multiplying in the perfect soil conditions. Each April, the area celebrates the Skagit Valley Tulip Festival, which is best enjoyed with a scenic drive, stopping at farms like RoozenGaarde Display Garden and Tulip Town. For the best hotels in the area, head to the pint-sized town of La Conner, which has a handful of charming independent properties like the Wild Iris Inn. At this 18-room property, be sure to take advantage of their free cruiser bikes to explore the parks and marinas lining the Swinomish Channel.
Scottish Borders, Scotland
Best known for his historical novels like Ivanhoe and Rob Roy, Sir Walter Scott was obsessed with reshaping the Scottish national identity. To that end, he created his own Gothic Revival mansion in the Scottish Borders council area called Abbotsford, where he lived between 1817 and 1825. As part of the project, Scott designed three walled Regency gardens that remain virtually unchanged to this day, and tulips emerge there each spring. If you want to see the gardens at first light before the crowds arrive, you can even book a stay at the property, in the Hope Scott Wing, where Sir Walter's granddaughter once lived. Otherwise, the Kingsknowes Hotel, just across the River Tweed, occupies the 1869 baronial mansion of a local textile mill owner and offers views out over Abbotsford.