One day in Singapore
Singapore may be a tiny island in Southeast Asia but it packs a punch with tons of things to see and do. The drop-dead views, kaleidoscopic neighborhoods, tranquil nature trails, and world-famous eats...I could go on and on. A perfect day in my hometown includes all this, plus my all-time faves. Be warned: Your feet may be a little sore come nightfall, but the next 24 hours will be one for the books.
---

There's no better way to kick-off the morning than with a warm breakfast at a hawker center. Opened in the 1970s, ABC Brickworks is my go-to: it's set in a no-frills housing estate that's miles away from the shiny skyscrapers downtown and is the type of place you won't likely find in the guidebooks.
Pick any of the stalls for a cup of kopi (butter-and-sugar-roasted coffee) and kaya (coconut jam)—if you're torn on where to go, just look for the longest line. Craving a spicier kick? Dig into the prata (flatbread served with curry) from the Michelin-worthy Y.R.A Rasool Fatimah or lontong (rice cakes served in a broth) from Nusa and Tara—or maybe both.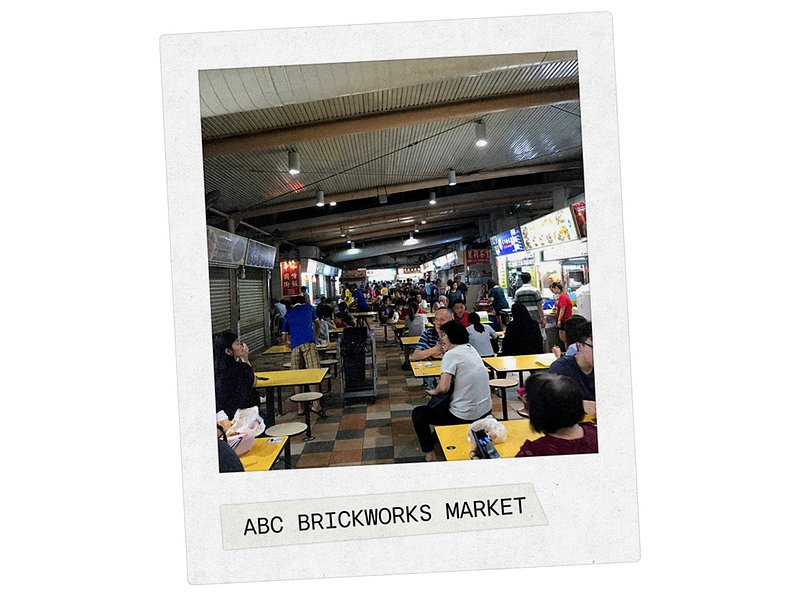 I'll let you in on a secret: if I ever leave Singapore, what I'd miss most is the greenery. The Southern Ridges, a 6.3 mile trail in the southwestern part of the city, is one of my favorite urban escapes. The route is pretty flexible with plenty of entry and exit points (here's a map), but I recommend starting at Faber Point. It's got sweeping views of southern Singapore, including neighboring isles, Lazarus and Kusu. Don't miss a walk across Henderson Waves—a long wooden bridge that doubles as a prime lookout point for spotting birds of prey (the White-bellied Sea-Eagle and Brahminy Kite are among the most common). Up next is the serene Forest Walk at nearby Telok Blangah Hill Park—Singapore's highest pedestrian bridge. It snakes through a secondary forest canopy and is just under a mile, so totally doable.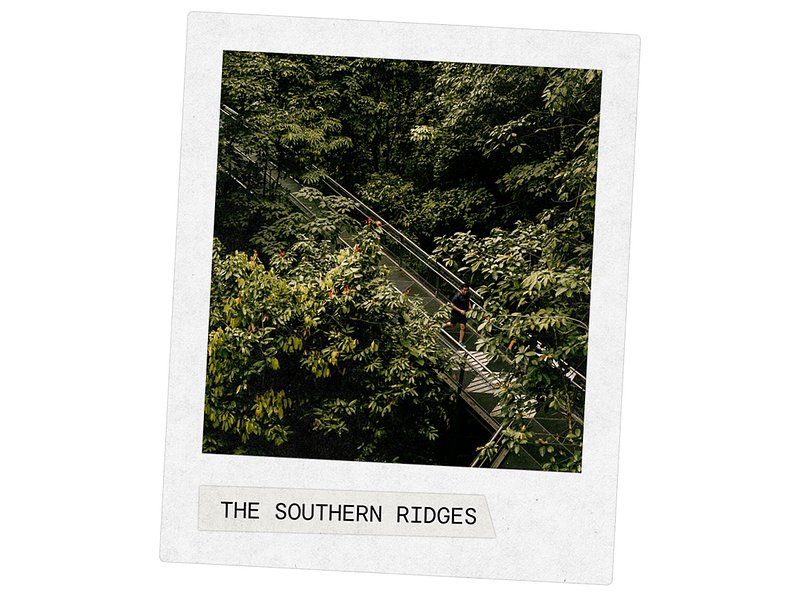 The Southern Ridges: "This was totally unexpected and a very unique experience in a big city…The design, architecture, and engineering really work well in the natural setting and with the steep topography of the land. Great views of the city."
With all that walking, you've likely worked up an appetite, so head over to the light-drenched Naked Finn. Located in the Gillman Barracks, an army-complex-turned-art-hub, this seafood-forward restaurant is run by rising-star chef Marcus Leow. The must-try dishes: oil-basted prowfish with juniper berry sambal (chili paste) and grilled roughscale flounder doused with brown butter.
---
Hot tip: the tropical heat soars mid-day, so dress appropriately. You can find refuge at the National Gallery Singapore. This massive museum is set in two neo-classical buildings (the nation's former Supreme Court and City Hall, no less) and is home to the world's largest display of modern Southeast Asian art. It's a great jumping off point for learning about the origins of Singapore art, from Georgette Chen's oil paintings to Chua Ek Kay's ink masterpieces. One of the most underrated experiences here is the back-of-house tour, a weekend-only guided adventure that takes you through locked doors and hidden passageways to uncover the city's infamous court cases. And don't leave without taking in the skyline at the City Hall wing on Level 6 (right beside the bar Smoke & Mirrors). It may not be the easiest nook to find, but well worth the effort.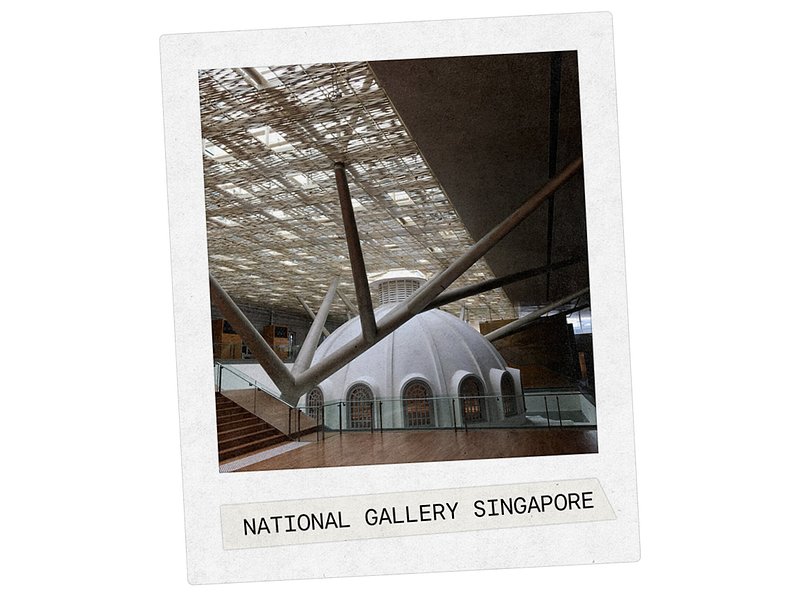 National Gallery Singapore: "Get on the Back of House tour!...An enriching experience, well worth the $12 and 1.5 hrs. A walk into history, of Singapore, of the building, of the path of the accused."
---

At night, make your way to Kok Sen along Keong Saik Road, a shophouse stretch of great bites and sips. Dining here is always a communal experience, where you gather your fam or friends and order a smattering of hearty dishes to go round. My personal picks from their extensive menu include the black bean beef hor fun (stir-fried flat-rice noodles), claypot yong tau foo (tofu parcels filled with fish paste), and golden dragon chicken (deboned chicken stuffed with seafood paste).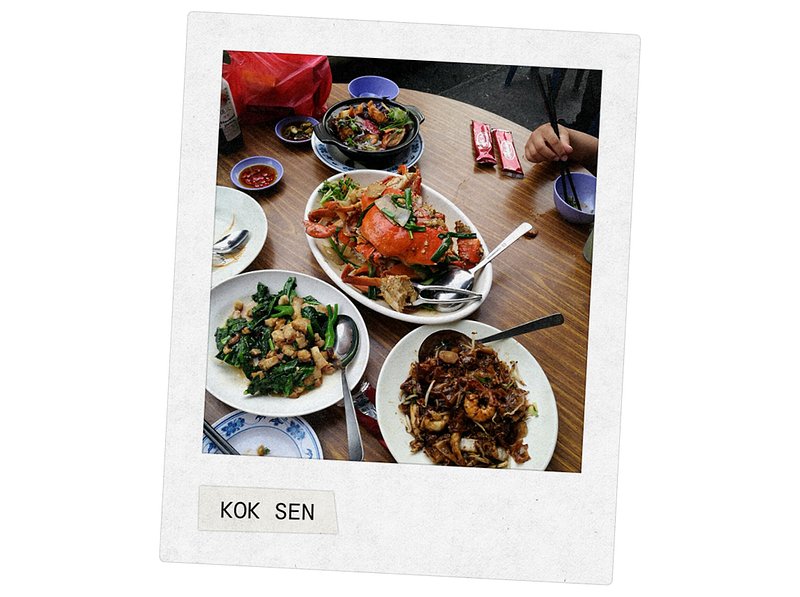 In this food-obsessed island, dessert is practically mandatory. No surprise that the late Anthony Bourdain once exclaimed: "New York may be the city that never sleeps, but Singapore's the city that never stops eating." So walk over to Birds of Paradise on Craig Road, my favorite ice-cream shop in town by a mile. A pioneer in mixing botanicals with gelato, this spot turns out one-of-a-kind flavors like white chrysanthemum, strawberry basil, and earl gray & lemongrass. Whichever you choose, make sure to get the signature thyme-infused cone.
For a nightcap, head right around the corner to Jigger & Pony, with plush sofas, moody lighting, and friendly bartenders. And if you're not ready for bed after a cocktail or two, there are tons of great joints within walking distance, like Tippling Club, D.Bespoke, and No Sleep Club.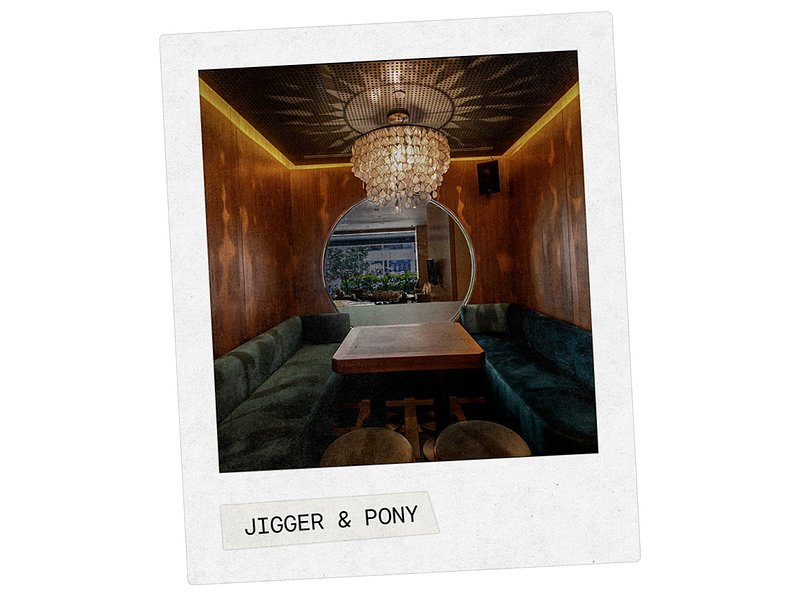 Jigger & Pony: "Gotta say I was knocked out by the range and quality of the drinks here...there are some classics on the menu, often with an Asian twist (the Yuzu whiskey sour is sublime), together with some terrific in-house creations."
---

A Hindu temple in Chinatown, fine art in a refreshed industrial port, wild otters in a concrete jungle—Singapore will surprise you in more ways than one.
---

Go revamped warehouse, modern skyscraper, or classic grand dame—depending on your style. These are some of my fave places to stay.