5 unforgettable destinations in Mexico—and when to visit
From the Yucatán to the Baja California peninsula

By Amber C. Snider

Nov. 3, 2022 • 4 minutes read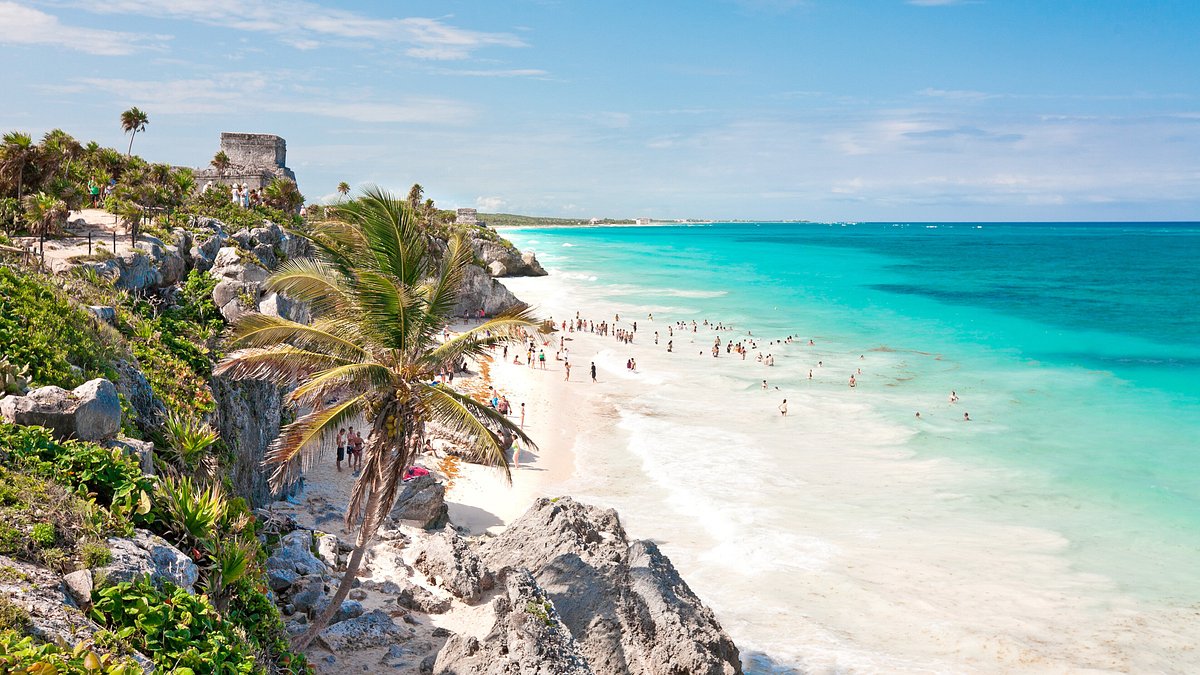 Home to 35 UNESCO World Heritage Sites, natural land- and seascapes, diverse culinary traditions, dynamic cities, and more, Mexico—as a trip destination—is rich with reliable favorites (hello, Cancún) and lesser-known gems alike, making it an apt choice for travelers of many stripes.
Here are five Mexican destinations to visit now—plus itineraries that incorporate Travelers' Choice Award–winning restaurants, hotels, and experience.
For history and culture buffs: Mérida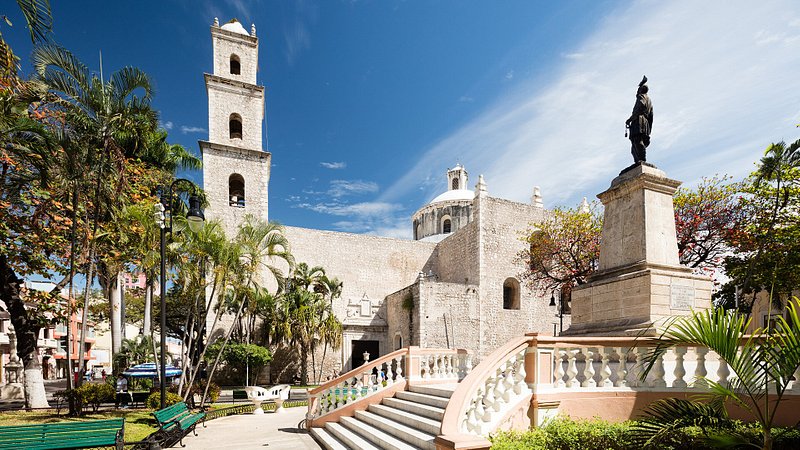 What to do
The capital of Yucatán, Mérida, is a cosmopolitan area steeped in Mayan culture and history. Founded in 1542, the Spanish Colonial city, also known as "The White City," is famous for its architecture and buzzy arts scene. Stroll along Paseo de Montejo, which is lined with Beaux Arts mansions, and stop into Palacio Cantón, the Regional Museum of Anthropology and History. On Saturday evenings, Noche Mexicana brings music and dance into the streets, which you can enjoy snacking on food from local vendors. Don't miss Plaza de Armas, a central spot that's great for people watching. And some 90 minutes away, you'll find Chichén Itzá, as well as the Uxmal Mayan ruins and cenotes.
When to go
It's best to travel to Mérida in the fall and winter; temperatures can reach well into the high 90s in summer, and the closest beach is about 45 minutes away by cab. There's an international airport with direct flights under three hours from U.S. hubs like Houston, Dallas-Fort Worth, and Miami.
For a never-ending food tour: Oaxaca City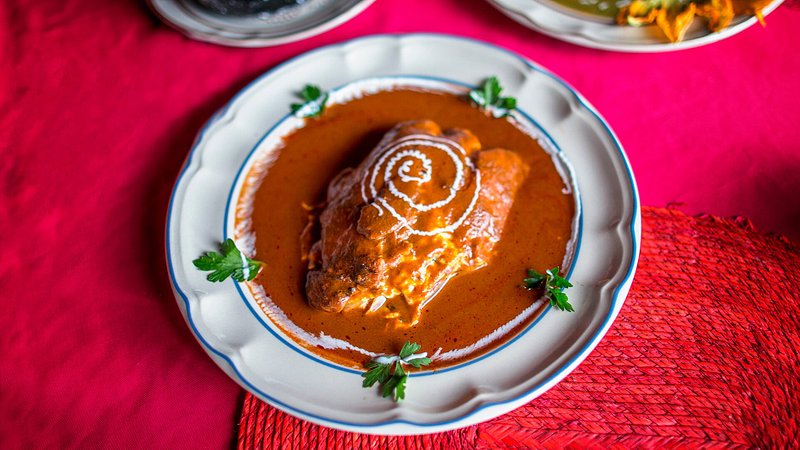 What to do
Boasting some of the best food and handicrafts in the world, Oaxaca is a colorful, lively UNESCO World Heritage Site in southern Mexico. Gourmands will love the diversity of the food scene here, from mole sauces and Oaxacan cheese to chocolates and mezcal. At the famous Mercado Benito Juárez, you can shop for artisanal wares such as huipil garments, alebrije sculptures, handmade textiles, spices, and more. Book a room at the Hotel Palacio Borghese, a top-rated stay right near the Santo Domingo de Guzman temple, or Marialicia Suites, a boutique hotel within walking distance of the city center.
When to go
The weather here is lovely year-round, but the best times to visit are in spring or fall. Expect big crowds in November during the annual Dia de Los Muertos celebration and in July for Guelaguetza, a spectacular cultural festival.
For water-side adventures: Cabo San Lucas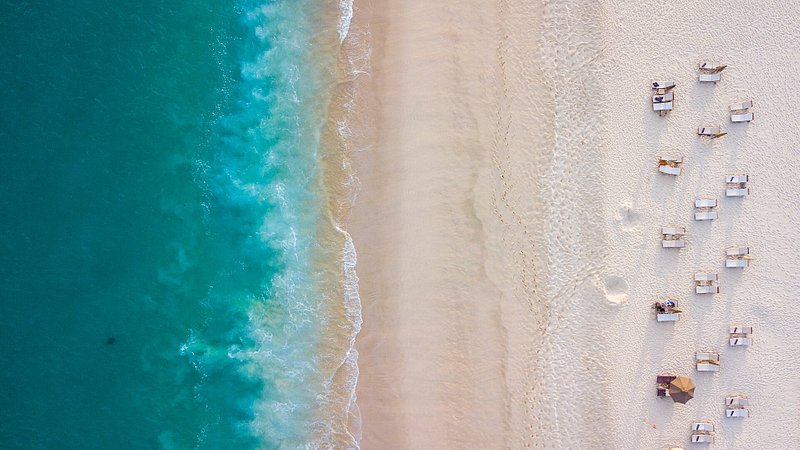 What to do
When to go
December through April is whale-watching season and you're bound to catch more than a glimpse of these magnificent water giants, including humpbacks, orcas, and blue and gray whales. As for where to say, the luxury Esperanza has 17 landscaped acres; Hacienda Encantada Resort is a splurge-y all-inclusive resort with enchanting views of the Sea of Cortez and eight on-site restaurants.
For archeological ruins and relaxation: Tulum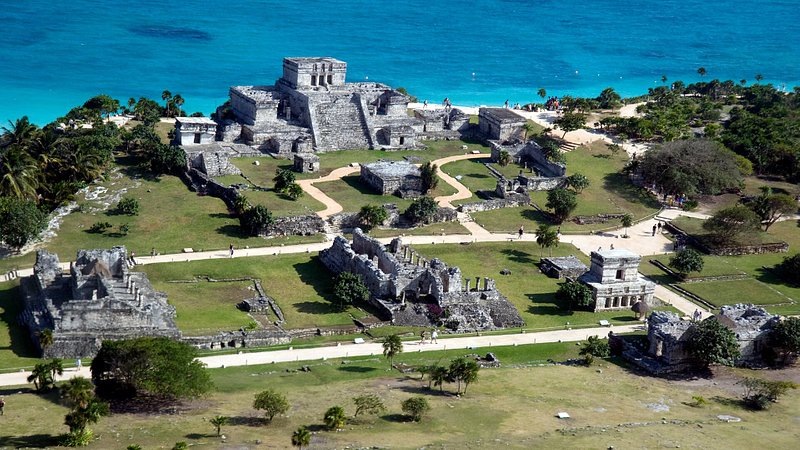 What to do
Although Tulum has become a (possibly too) popular tourist destination, there's no denying its allure, not least because of its stunning beaches and fabulous food scene. Spend the day sipping micheladas in a cabana at Playa Paraiso (a recent Travelers' Choice Award winner) and be sure to check out the Tulum Archeological Site, a Pre-Columbian Maya walled city overlooking the Caribbean. (Just be sure to slather on sunscreen, bring a camera, and arrive early: Wait times for entry can often exceed an hour.)
Dig into a breakfast smoothie bowl at Raw Love or Huevos Divorciados at Babel Cafe. Grab some of the best Turkish cuisine in Quintana Roo at Pasha Tulum Downtown. If you're looking for a wellness experience—and many Tulum newbies are looking for exactly that—the temazcal ceremonies at Espíritu Wellness will allow you to sweat out last night's toxins while reconnecting with Mother Earth.
Other tips: The hotel zone is pricey, so consider booking a room in neighborhoods like La Veleta or Aldea Zama instead. There are no Ubers in Quintana Roo, so be prepared to splash out on cabs; additionally, be sure to download WhatsApp—many cab companies use it for text-ahead location sharing.
When to go
With temperatures ranging from the low to mid 70s in December, winter is an excellent time to head to Tulum. If you're looking for a more low-key experience, consider shoulder season (January-early March) where you'll miss peak spring break crowds and the summer heat.
For a true beach vacation: Isla Mujeres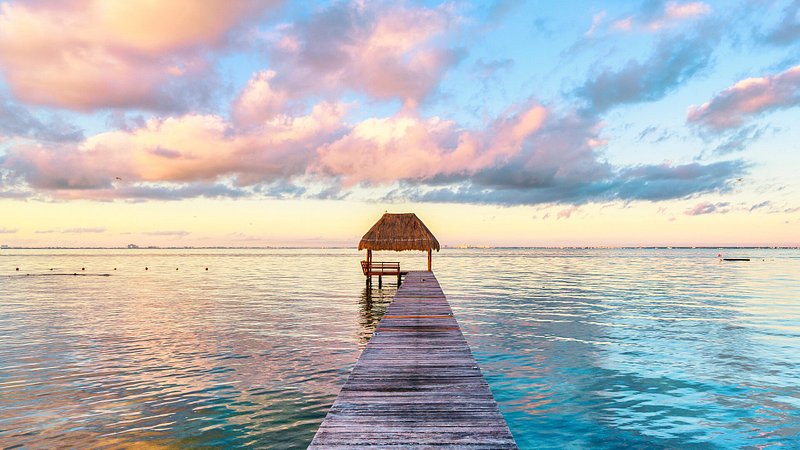 Isla Mujeres is a great place to unwind—it's not as crowded as Cancún or Playa del Carmen. With abundant marine life and adjacency to the Great Mayan Reef, the second-largest barrier reef in the world, it's also a prime spot for scuba diving. Stay at Casa de los Sueños, a Travelers' Choice Award–winning boutique hotel with lovely ocean views, or Hotel Secreto, an upscale hideaway that regularly lands on travel magazines' "go" lists.
When to go
Consider ringing in the New Year in Isla Mujeres, with sunny skies and balmy weather aplenty January to April. If you're in the mood to keep the party going, catch the Pueblo Magico's annual carnival celebration in February for a full week of lively festivities.