How the Belgium waffle came to dominate US ski resorts
Waffle Cabin's sweet treats have become synonymous with a wintry getaway on the slopes.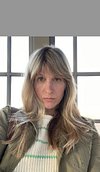 By Stacey Lastoe

Feb. 10, 2023 • 3 minutes read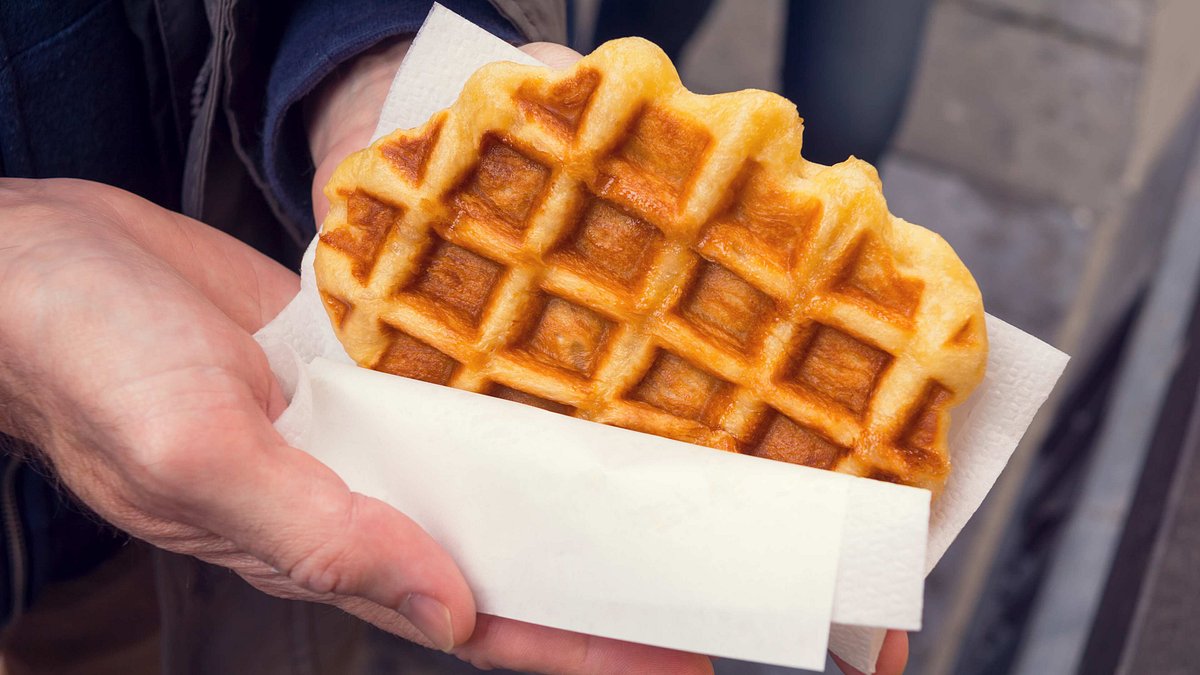 Seasoned skiers and riders at resorts across the Northeast are likely to be just as familiar with the region's dedication to groomed trails as they are Waffle Cabin—small, mountainside kiosks feeding skiers' cravings for piping-hot, made-to-order waffles. In spite of the cabins' compact size, sugary, buttery smells invade the senses as the dough clings to the iron, inflating in size and turning a rich, golden hue. (These are far from the frozen Eggos of your childhood breakfasts.)
The places you can purchase these mid-ski treats—which are especially popular slopeside in Vermont—sit apart from main concessions and are operated independently from the resorts where they're based. To fully appreciate this beloved snack, we dug into Waffle Cabin history and people behind the recipe.
A rocky start
Waffle Cabin founders Peter Creyf and Ingrid Heyrman first launched the concept—real Belgium waffles as a street-food snack—in Boston after moving from Belgium to the States in 1998, but reception proved to be lukewarm.
"[By 2000], we were almost out of money," Creyf said, at which point he decided to try a new venue: the ski resort. So he made some waffles in his Boston kitchen, wrapped them in cellophane, and sent them to dozens of ski resorts across the Northeast. He waited, hoping for an opportunity to make them fresh because, as he put it, "a packaged waffle is never the same as a fresh waffle."
Nonetheless, the packaged waffles caught the eye—and taste buds—of Tracy Taylor, the then–chief operating officer at Killington, Vermont's largest ski resort. The next thing he knew, Creyf was invited to come to the mountain to demo the waffles. It was "an enormous lucky break," he said. Over the Christmas and New Year's holiday—typically ski season's busiest period—Creyf and Heyrman huddled outside in the freezing cold and served waffles from a cart to hungry skiers and snowboarders. Sales and reception proved so good that Creyf and Heyrman knew they'd found their market.
The Waffle Cabin equation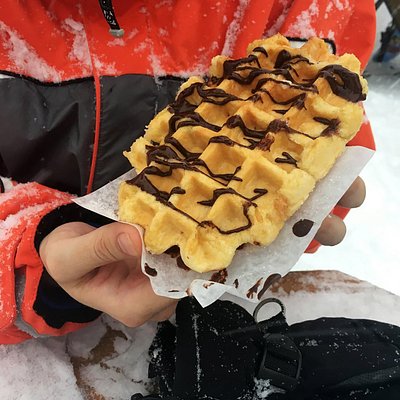 Rich Stoner—an avid skier who runs All About Aprés, a blog about all things skiing and snowboarding—has enjoyed countless Waffle Cabin fare at his home mountain of Mount Snow in Southern Vermont. Why? Because they're delicious—and, as importantly, convenient.
"It's quite easy to ski up to a Waffle Cabin, grab a waffle any time of day—although the lines tend to get longer as the day goes on—and then eat it while you're waiting in a lift line or sitting on a lift," he said. "That ultimately equates to more runs and time on the mountain. Who doesn't love that?"
Heyrman also cites the convenience factor, which served the company well during the pandemic when not everyone was keen on going inside crowded ski lodges for food.
Some Waffle Cabins have picnic tables outside, but this isn't a sit-down meal. The standard waffle (around $6.50) isn't messy, and its very design (served in an open cellophane container for easy snacking) encourages fast fueling for mountain lovers looking to maximize their time on the slopes. Such spatial limitations—the cabins are approximately 12-by-14 feet—have enabled Creyf and Heyrman to focus on quality and eliminated the temptation to add menu items.
Toppings? Less is more
In spite of his training as an airline pilot, Creyf developed the recipe himself with a little help on the dough from his mentor Leo Vermeulen, a successful waffle baker in Belgium. Vermeulen's tutelage—and butter—have resulted in a liege waffle made with all-natural ingredients that tastes just like the homeland, said Creyf.
Like those in Belgium, Waffle Cabin's waffles are best enjoyed unadorned. Some locations have add-ons like chocolate or whipped cream, but it's rare to see more offerings. (The one exception? Waffle Cabin's village location in Winter Park, CO, which offers a savory element in the form of bacon on its waffles.)
Where to try Waffle Cabin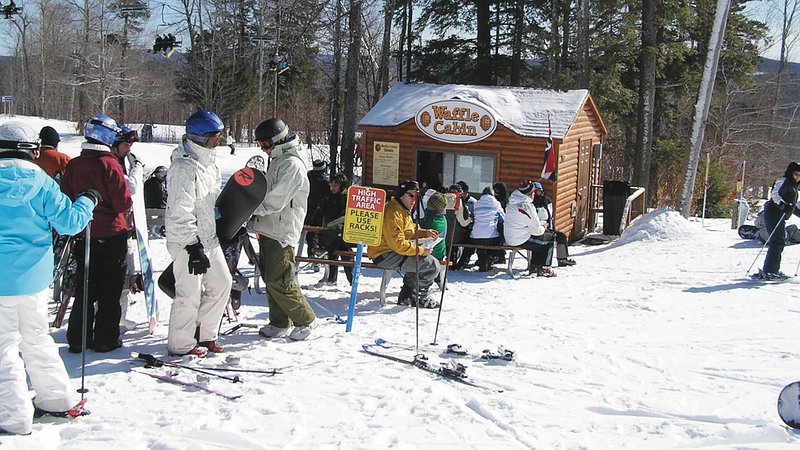 Today, there are 36 Waffle Cabins at ski resorts around the country (and a handful at non-ski-resort locations), some of which, like Winter Park, have multiple locations throughout the resort. They're mostly concentrated in the Northeast and tend to be located at smaller, more local ski spots such as Wachusett Mountain in Massachusetts, Mountain Creek Resort in New Jersey, and Boyne Mountain in Michigan. You can also find one in Maine at Sunday River, another in Lake Placid at Whiteface Lodge, and several in New Hampshire, including Loon Mountain and Mount Sunapee.
Vermont skiers can enjoy the Belgium waffles at Jay Peak, Mount Snow, Okemo Mountain Resort, Smugglers' Notch Resort, Pico Mountain, Sugarbush Resort, and, of course, Killington. (Waffle Cabin's headquarters are in Rutland, VT, the central part of the Green Mountain State where both Creyf and Heyrman live.)
You can also find other waffles at ski resorts around the United States and Canada, and Creyf has tried a few of them. As Creyf says, "as long as people get a great product, a great service, and thus a great experience, I'm okay with others at the 'waffle table.'"