The second-timer's guide to Rome
Get a different take on the city's famous history, art, and food.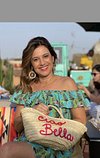 By Erica Firpo

Mar. 6, 2023 • 4 minutes read
Rome isn't called the Eternal City for nothing. It's home to millennia worth of monuments, churches, art, and more, spanning from its founding in the 8th century B.C.E to today, so don't think that just because you've been once, you've seen it all. Beyond the Colosseum, the Sistine Chapel, and all the pizza romana lies a lesser-visited but equally loved side of the city. On your second visit, use our guide to explore outside the Centro Storico and beyond the Aurelian walls.
You've visited the Vatican Museums, now go to the Galleria Nazionale di Arte Moderna e Contemporanea
You've marveled at ancient sculptures, Raphael frescoes, and Michelangelo's famous ceiling. Now it's time to see some modern art. Housed in a beautiful neoclassical palace near Villa Borghese, the Galleria Nazionale di Arte Moderna e Contemporanea boasts a collection of 20,000 paintings, drawings, sculptures, and installations by the biggest artists from the last two centuries in Italy and around the world. Look out for works by such names as Van Gogh, Monet, Klimt, Mondrian, and Pollock.
You've strolled through the Roman Forum, now walk around Ostia Antica
You can get a glimpse of what life was like in Ancient Rome at the Roman Forum, but for total immersion, visit Ostia Antica. About a 40-minute train ride from the city center, the outpost served as Rome's main port two millennia ago. Today, it's a vast archaeological site that rivals Pompeii, with impressively preserved apartment buildings, warehouses, shopping arcades, baths, temples, and the earliest synagogue yet identified in Europe.
What one reviewer said of Ostia Antica:
"[My husband and I] did a private tour with archeologist Paolo Gardelli
through Askos Tours
. Best decision of our trip! I'm not sure what we appreciated the most: Paolo's expertise; his passion for archaeology, architecture, and history; or his sense of humor. But it was an exceptional way to experience the discoveries of Ostia Antica. I felt as if I had crammed an entire semester's worth of learning into a morning."
You've toured the Colosseum, now check out the Foro Italico
On your second time in Rome, forgo the Colosseum for a walk around the Foro Italico, a sports complex inspired by Ancient Greece. It's located in the Monte Mario area, just north of the city center, where you'll also find the Stadio Olimpico (the home stadium for AS Roma and SS Lazio). You're not here for soccer, though. You're here to travel through time to the early 1930s, when Italy's Fascist government turned Monte Mario hill into an ostentatious celebration of athleticism. A 57-foot-tall marble obelisk inscribed with the word "DUX" (Italian for "leader") looms over the entrance to the Foro Italico complex, while the Stadio dei Marmi, an incredible Ancient Greece–style track arena, sits to the far right, surrounded by 60 marble statues of nude athletes in classical poses.
You've seen the Pantheon, now visit the Ara Pacis Museum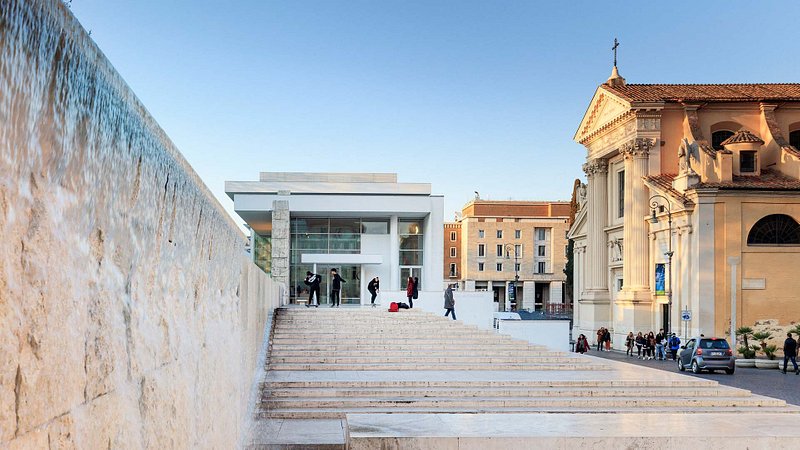 In 2006, Rome unveiled its only contemporary landmark: the Richard Meier-designed Ara Pacis Museum, located in Piazza Augusto Imperatore, right off Via del Corso. The stunning glass-and-travertine building houses the Ara Pacis monument, a 1st-century C.E. altar depicting Emperor Augustus and his entourage. After taking it in, head next door to the Mausoleum of Augustus, the largest circular tomb in the world.
What one reviewer said of the Ara Pacis Museum:
"Beautifully preserved monument that our daughter, who is studying in Rome, took us to visit—we'd not heard of it nor seen it in two prior trips to [the city]. It's a small museum but a lovely modern building with so much natural light and it really showcases the Altar of Peace so well. If you're interested in ancient Roman history, this is an off-the-normal-tour-of-Rome stop that will be worthwhile."
You've explored Rome's famous piazzas and side streets, now go underground
The Roman underground is another world to discover. Start with the Città dell'Acqua, an archeological site south of the Piazza di Trevi that was uncovered in 1999. Nearly 30 feet below street level, it comprises the remains of a 4th-century Roman mansion and a section of the Vergine Aqueduct, which connects to the nearby Trevi Fountain. Also worth exploring are the Case Romane del Celio (20 rooms dating from between the 2nd and 4th centuries B.C.E., hidden under the Basilica of Saints John and Paul and filled with frescoes and ancient household items) and the Domus Romane (an Imperial Era villa and private thermal bath under Palazzo Valentini).
You've eaten at Roscioli, now try Piatto Romano
A no-frills trattoria in the Testaccio neighborhood, Piatto Romano serves classic Roman cuisine like carbonara, amatriciana, and saltimbocca. Also on the menu are dishes like tripe and lamb offal—common at restaurants in Testaccio, as the neighborhood was once Rome's meatpacking district. The vibe here is unmistakably local, with families and regulars packing the tables for a taste of the excellent cucina Romana. Don't miss favorites like fried artichokes and fettuccine with chicken giblets, and be sure to finish with a slice of the ricotta cake with sour cherries.
You've admired the Galleria Borghese's Caravaggios, now marvel at Raphael's frescoes in Villa Farnesina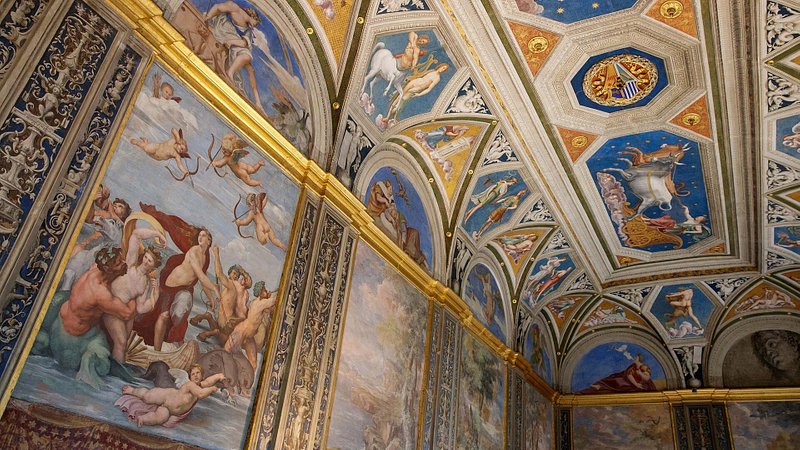 A Renaissance mansion in Rome's Trastevere neighborhood, Villa Farnesina once belonged to rich Sienese banker Agostino Chigi, who had it built as a summer home and commissioned major artists of the time to decorate the walls with frescoes. On the ground floor, you'll find two major works by Raphael. The first and most famous, "The Triumph of Galatea," depicts the eponymous nymph skimming across the sea in a shell pulled by dolphins and surrounded by other sea creatures, while the second tells the story of star-crossed lovers Cupid and Pysche. Since Villa Farnesina is relatively under the radar, you'll be able to see both frescoes without the crowds that flock to more popular attractions.
You've grabbed a slice at Forno Campo de' Fiori, now line up for the pizza at Casa Manco
The pizza bianca at Forno is practically a right of passage for first-time visitors to Rome, but Casa Manco in Testaccio Market is where you should go on your second trip. The dough here clocks 100 hours of rise time and the toppings, which range from figs and puntarelle to eggplant and fennel, are both locally sourced and seasonal. Try standbys like the margarita and the pizza bianca with sesame seeds, then sample more unexpected options, like zuppa di cipolla (French onion soup) and Philly cheese steak.
What one reviewer said of Casa Manco:
"To call this 'pizza' is like calling Beluga caviar 'fish eggs.' Correct, perhaps, but wildly inadequate. This is a five-star experience masquerading as street food. Start with a taste of their plain pizza, just to completely reset your palate as to what they mean by 'pizza.' Then have slices of anything that you think might be interesting—and you will be blown away."
You've ambled down Via del Corso, now wander Via Appia Antica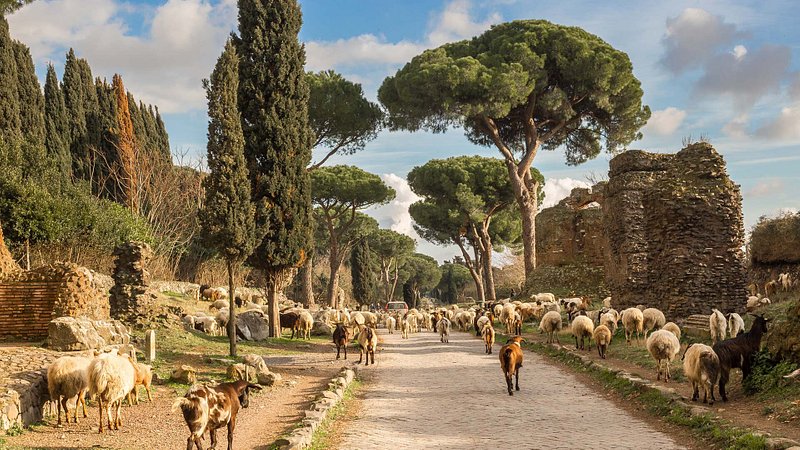 Get in some steps—and some history—on Via Appia Antica, the first and longest road in Ancient Rome. Start at Porta San Sebastiano, an ancient city gate built into Rome's Aurelian walls, where you can walk the ramparts like a centurion and explore the amazing Museo delle Mura, an archaeological museum dedicated to the walls themselves. From there, rent a bike at Eco Bici Roma and cycle down the stone-lined Via Appia, taking in bombastic monuments like Cecilia Metella and Villa di Massenzio along the way.
You've sampled Regoli's pastries, now satisfy your sweet tooth at Casa Manfredi
While Casa Manfredi offers delicious coffee drinks, masterfully executed with Lavazza specialty blends, the real reason to come here is the artistic confections by pastry chef Giorgia Proia. The maritozzo (an iconic Roman treat featuring a sweet roll stuffed with whipped cream and topped with powdered sugar) is the thing to get, but there's also a heavenly selection of cornetti and croissants. There are plenty of reasons to take those pastries to go, too—the Circo Massimo, Palatine Hill, or the Colosseum are all nearby.