Santiago Tourism and Travel: Best of Santiago
About Santiago
Santiago is one of those metropolitan joys where the more you look, the more you find. Funky cafes and dance clubs dot Bellavista, Forest Park art collections range from pre-Columbian to contemporary, and architecture runs the gamut from the 16th-century San Francisco Church to mirrored office towers. Shop with the locals at Mall Panora¡mico and give your palate meals to remember with hearty Chilean fare.
Travel stories from Tripadvisor
All the destinations, guidance, lists, and more to help make your next trip better than ever.
Traveller Spotlight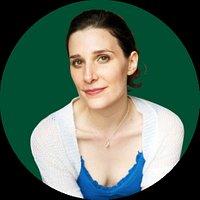 A First-Timer's Guide to Santiago
For some travelers, Santiago is a pit-stop on the way to bombastic bucket-list destinations like Patagonia or Easter Island. But those that linger here will find a flourishing metropolis with a rich, vivid culture of its own—one that I'm proud to claim as part of my Latinx heritage. If it's your first time, you'll want to soak up everything that makes Santiago so perfectly itself, from the empanadas to the museums to the handicrafts.